Fashion blogs are popular, and are becoming increasingly professional in their approach. The girl next door who's interested in fashion can turn her hobby into a career via a blog, but a good fashion blog should both entertain and inform. If possible, that should start with the blog name – this should invite the user to spend time on the site.

Showing personality

Fashion blog readers are interested in the content of the blog, of course, but most of them also care about the personality of the blogger herself, and readers of even apparently superficial blogs want to hear the views of real people.

That's why the blog name itself should contain something personal, or at least relate to the blogger or the blog. The following questions will help in this respect:

What name suits me?

What name do I like best?

Who is my target audience?

Is a suitable domain name available?

Is the name free on social networks?

Just like blogging journalists, fashion bloggers relatively frequently (but unspectacularly) opt for a name of "First name + last name." Lina Mallon, Masha Sedgwick or Caro Dauer are examples of this trend. Of course, it doesn't have to be your own name: many also opt for a pen name.

The name, even if it is a pen name, is a distinguishing factor: readers connect the blog's content to the blogger's personality, which creates enduring reader loyalty.

Choosing a name with a deeper meaning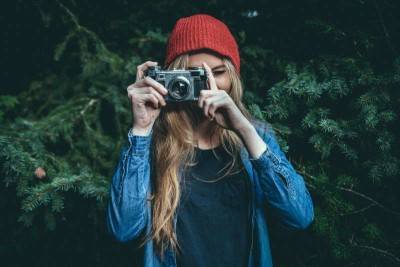 Allowing the word "fashion" to appear somewhere in your blog name isn't particularly original, either. Quite simply, there are too many blogs with fashion in the title, and it's just so mundane. The reader will draw conclusions about the content from the blog name and will assume that the content is just as generic and interchangeable as the name.

It's more interesting to choose a name that piques the reader's curiosity. For instance, Anna Frost runs the Fafine blog, formerly Fashionpuppe ("Fashion Doll"). At the start of the year, she opted for a new name. Although her fashion blog was highly successful, she dared to choose a new name.

Fafine is a name with much more depth than "Fashionpuppe." It is derived from the Polynesian language and means "woman." In this way, Anna wanted to emphasize what her blog is all about: topics that affect her as a woman.

The Fafine blog name is unusual and stirs the reader's interest. In addition, it shares its first syllable with the core topic of the blog, fashion – another plus point that only becomes apparent at a second glance.

Identification with the blog name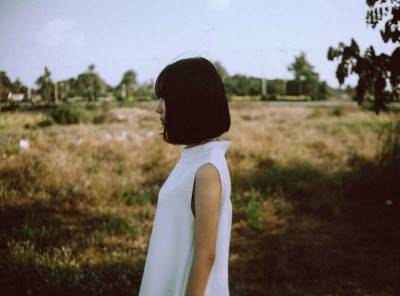 A name for a fashion blog should be both unique and striking. For instance, the name "This is Jane Wayne" is particularly distinctive. It refers to the western movie star, John Wayne, which means it's a pretty cool name for a fashion blog from the beginning. In any event, it's different than what a fashion blog reader might expect, making it both surprising and unusual.

The name of the German blog community, Blogwalk, is also pretty cool. It's a simple, but creative play on words, based on "catwalk" – the runway at fashion shows. This also clearly illustrates how you can come up with a suitable name: you take a well-known keyword like "fashion" and collect all the words that are related to it, like catwalk. Then you mix up this word (or parts of it) with other words or syllables, and the result is a newly coined word like Blogwalk.

Our tip: the name generator Merger can take on this task and blend any word with any other.

In any event, the name of any fashion blog needs to pay attention to personal branding. As it is entirely possible that, after a while, you might find yourself with a successful blog on your hands and working with big companies, you should take time to find the right name. It should suit you – i.e., once it's been around a while, you shouldn't shy away from it but you should embrace it and identify with it, so that blogging remains a pleasure, even in the long term.
What is your favourite blog name?