All 1-Word Tools with Turbo
It is always worthwhile to send us your wishes and suggestions for improvement - regardless of whether by email, contact form, Twitter or Facebook. Because often we implement them in a short time for you. A frequent wish was for the easier use of all 1-word tools. These are all tools that need only a single word, such as the Domain Name Search or the Rhymes Tool. They are now much easier and faster to use with the latest update - with only one click.
Two ways to fast domain results

This new functionality now works in all 1-word tools, so that even large word lists can be conveniently checked and used.
Namefruits with more options
Namefruits, our AI-based business name generator, goes like this: You start a project, collect suitable keywords and determine the desired name direction. Sometimes one notices at a later point of the naming process that certain naming styles suit better than others. You can then correct that in the course of the process. But sometimes you just want to start a project from scratch: with different words and different preferences.
We have now added a handy new feature that Name Finders can use for free: the project restart. If you want, you can start a new round with just one click, up to three times per project. This is included in the price and the Namefruits Name Ideas Guarantee.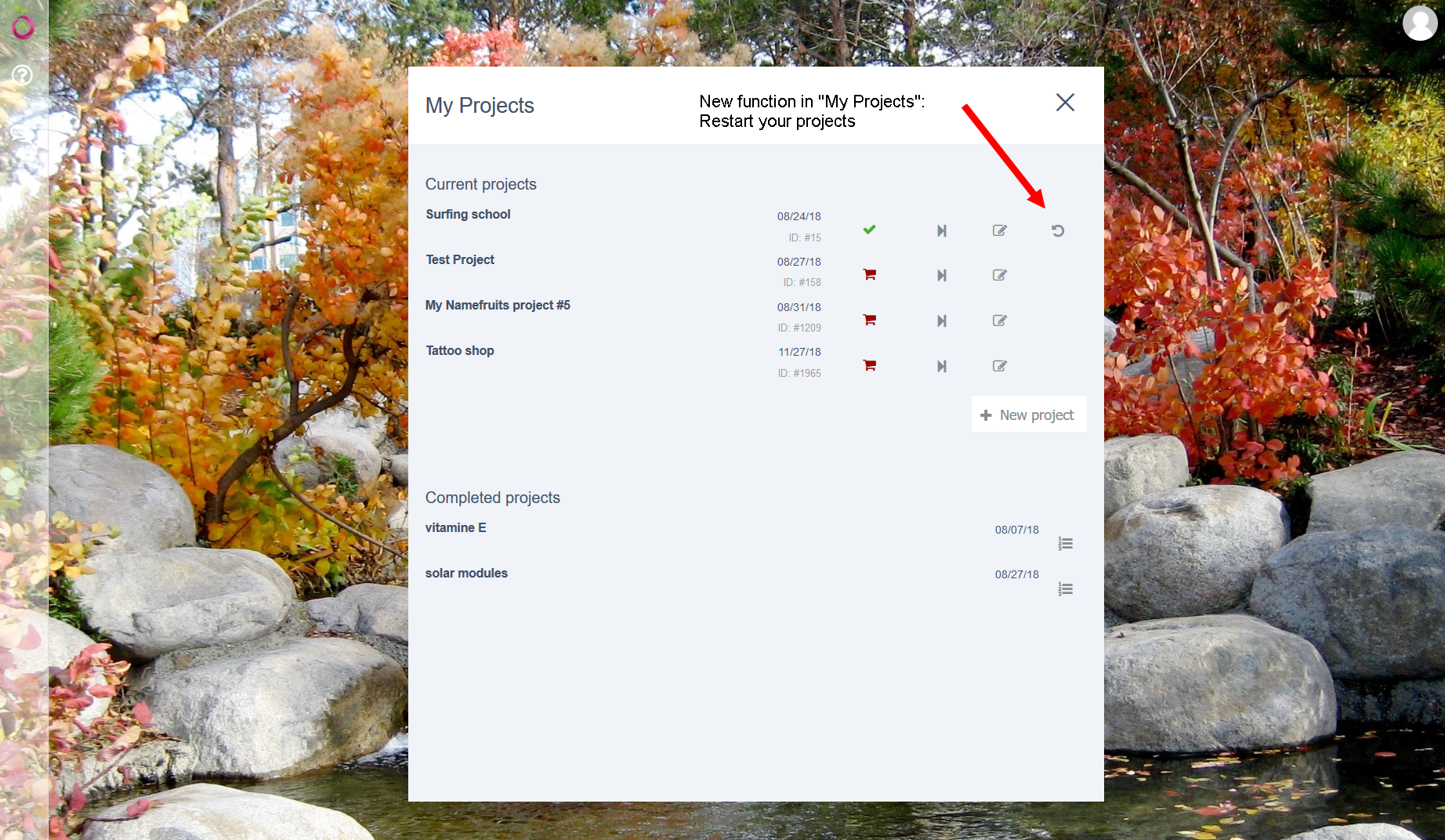 If you are still looking for more name ideas or want to search for names with specific tools, you can even get one month of NameRobot Toolbox Professional for free. Now there is really no way around your dream name.
Have fun working faster, easier and with more practical features!