Statistics can also be fun
NameRobot is your platform for business naming. Nevertheless, fun is important to us as well!
We started NameRobot FUN in January of 2016. Since then, our fun name generators have helped up to over 225,000 people annually find a funny name for different purposes - character names for wizards, transformation names for werewolves or cute names for cupcake bakeries. With over 60 funny name generators, the perfect FUN tool is available for everyone.
After over 3 years, it was time to take a look at our visitor statistics. What were the top fun name generators last year? Are there differences in the usage of our FUN tool dependent on the season? And which name generators are particularly worth mentioning?
Find it out in our statistics post about the most popular fun name generators!
Top 10 fun name generators 2018
The most important thing first: here are the top 10 fun name generators in 2018!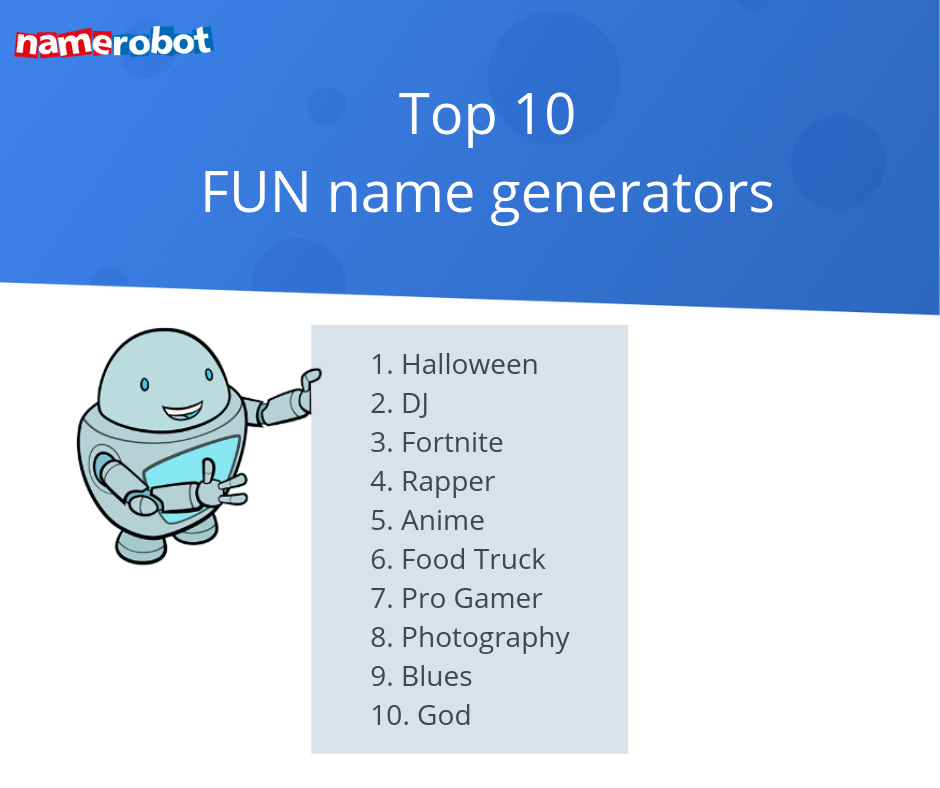 The top 10 name generators make up a total of approximately two-thirds of the visits. The remaining more than 50 FUN tools make up the last third.
This shows us: all tools are being used with joy, but the favorites are clear. Alone the top 3 - Halloween name generator, DJ name generator and Fortnite name generator - made up a third of all usage.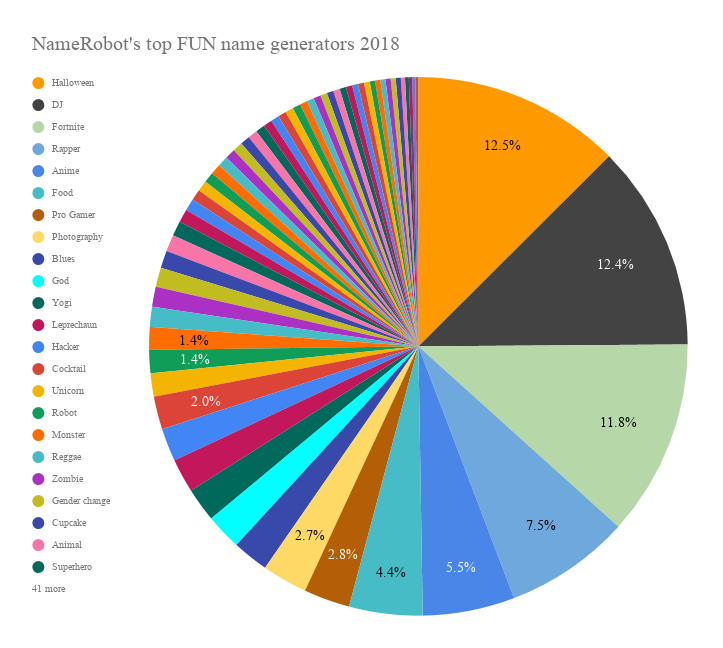 Fun name generators - summer low and fall high
A look at the visits to our fun name generators throughout the year shows the following: the little tools are particularly popular during the cold season.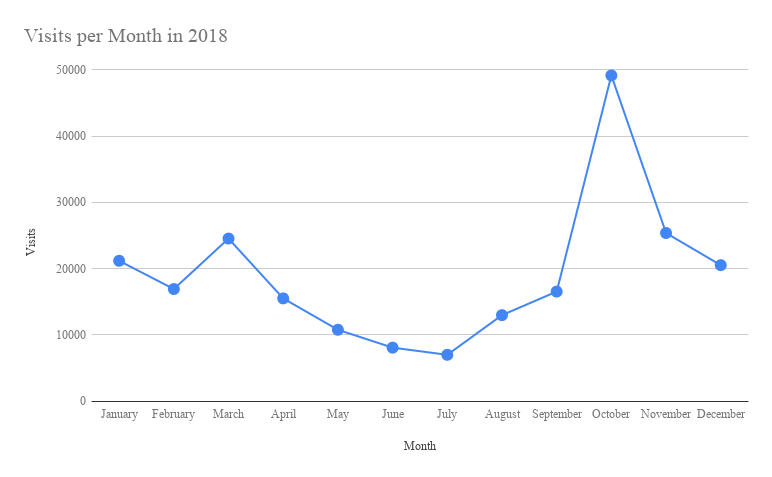 While the visits declined during the summer months and there were only a frugal 7,001 visits spread across all FUN tools in July, the visits at the beginning and end of the year were significantly higher.
That's not surprise: our fun name generators are the ideal way to pass the time during cold winter days when you snuggle up with a hot chocolate and cookies in front of the computer or sit on the couch and unwind or gather ideas for the book you always wanted to write.
A particular eruption was seen in March. Our Fortnite name generator for cool character names was launched at this time, which also ended up in third place in the overall ranking.
The top month for our FUN tools in 2018 was October with an impressive 49,153 generator hits. Alone 23,001 of these visits were for the Halloween name generator, which helpded several thousand people find a perfect name for their Halloween costume. The scary generator was less active throughout the rest of the year collecting only a few hundred visitors a month.
The most interesting fun name generators
But that's not all. Did you know, for example, that...
our FUN tools were used over a half of a million times total throughout 2018?
the zombie name generator was our name generator with the highest average visitor time? It's no surprise, because the undead are known to be moving extremely slowly. ;)
Did you know there is also a gender change name generator at NameRobot FUN?
And do you want to try out the fun generators for character names and word games? Then don't delay! Visit NameRobot FUN and click through over 60 name generators!