Online business naming tools for marketing agencies
Do you work for a naming or advertising agency and need support on a day-to-day basis? If you need to invent product or project names for your customers on a regular basis, you'll need the right tools to do so.
You work as a creative or as a consultant for your clients? Then surely you know how to come up with name ideas; you know the best methods to spark your creativity and inspiration by heart - and if that doesn't work, then there's always group brainstorming.
But why not add a few more inspiration tools to your list? Time is short, and even you might run out of inspiration eventually. And even if you never do, NameRobot is incredibly useful as a place to organize all your ideas, refine and improve them - and check them for applicability afterwards.
If, as a professional, you're certain that you don't need assistance in finding names, we'd like to convince you otherwise. We're sure that you'll love NameRobot's practical online inspiration tools, which complement your creativity and make you more productive.
Avoid drowning in a sea of scribbled notes and losing track of the naming process by using NameRobot. We offer a wide range of linguistic tools which are just perfect for agency work, supporting creatives and project managers alike. Try out our Business subscription for professional name finding tools.
Naming tools for agencies, copywriters and creatives
A creative's life is nowhere as easy as some people think! Successful projects need inspiration and original ideas, and these two things tend to make themselves scarce just when you need them most.
Then there are all those ideas you spend time on which slowly sink away into the chaos of mind-maps and notes. So whenever you need to develop a name, whether for a product, a project, or a brand, it's almost always straight back to square one.
Intelligent language tools: NameRobot delivers ideas
For creatives, looking for original ideas can be exhausting – but not for NameRobot. Use the range of inspirational tools in the Wordshop to produce a stock of associations and keywords for your project easily and automatically. The tools will provide you with suggestions from which you can select the best and then get going on the next stage. Moreover, the NameRobot's comprehensive database means that you the results are guaranteed to match your input.
But NameRobot is more than just a tool for name-finders. For anyone who regularly works with language, the inspiration generators can be use in a variety of situations such as translation, poetry composition or finding out about first names for children. The best thing about the name generators is that they are free to everyone –all you need is a login.
Finding names made easy
The tools in the Name Factory are especially suited to the needs of agencies who regularly develop names for their customers – whether for products, projects, or a completely new brand. You are guaranteed to find the right tool for every situation from the range of name generators, so say goodbye to creative blocks and other annoyances and get inspired by NameRobot.
Our name generator algorithms are as varied as they are complex, meaning that the names it generates are original without sounding odd or unnatural. But whether acronyms or made-up fantasy names, as the creative mind behind the project, you are the final judge of which name is best suited to your purposes.
Organise your agency with name-finding tools
NameRobot's easy-to-use name finding tools help you organise name-finding in your agency.
Comfortable project management
If you've got a lot of clients then you're bound to have a lot of projects. That's why NameRobot offers you a project management tool to organise several naming projects at once. This means that you keep an overview of which ideas have been developed for which customers.
You can also manage your list of keywords using the Word Depot by just grouping them together by project. To help you find the project or word you're looking for, you can highlight in colour and name your groups as you please.
Making your agency run smoother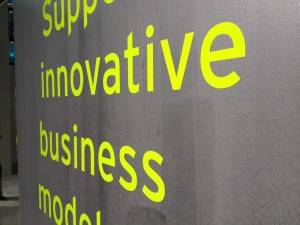 NameRobot offers sophisticated language and support tools for the name-finding process to agencies and creatives alike. These tools will make research easier and generate flashes of inspiration in the blink of an eye.
The tools won't replace a good agency, though, because they are only as good as the person using them. Think of them as support mechanisms that, every now and then, will astound even naming veterans with the originality and brilliance of the suggestions they produce; and once you've started using them, there'll be no going back...
Business name generators for agencies and creatives
NameRobot offers a whole range of name generators that can be of particular use to agencies and creatives working alone.
Our experience shows that the following tools are especially fast at finding original names for your clients that sound good:
Brainstorm – This is a simple all-round tool that helps you get completely fresh ideas and inspiration.
Anagrams – This professional tool mixes letters in the keywords you select and creates new words. You'll need a lot of time and patience, but this robotic tool really can offer solutions that the human mind just does not see.
Modulizer – Fine-tuning for your naming ideas. Take the names that the generators have produced and twist or change parts here and there until you have the right name. This one is for the real perfectionists among you…
Test NameRobot for free. Just register and start looking for names using the Wordshop tools for finding inspiration.