Fantasy names for start-ups - pros and cons

There is no one perfect name for a start-up. When looking for a name, however, start-ups and web-services with international ambitions are well advised to take a closer look at made-up fantasy names with no inherent meaning. They offer advantages over descriptive names - provided they meet certain criteria.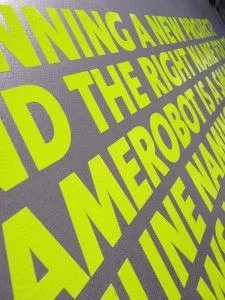 Before we go any further, though, let''s be clear that fantasy names are not generally better or worse than descriptive names which indicate a direct relationship with the company's products or services. Both of these types of names have distinct features and come with some serious implications for start-ups.
Let's start with a definition: a made-up name or fantasy name is a name whose meaning is not apparent without further explanation.

An example for this is the online travel company Opodo. You cannot deduce its branch of trade from the name. The name is, in fact, an abbreviation of the phrase "Opportunity To Do", but you do not realize it at first (or even second or third) glance.

The same goes for Google, the most important search engine in the world. Only mathematicians and IT geeks know that its name is based on "googol," a term for an extremely large number.
Fantasy names are perfect for international use
Despite, or rather because of their lack of meaning, fantasy names have a huge advantage when used in international contexts. While an - undoubtedly original - name such as "Zuckerjungs" is perfectly fit for a German audience, it does not make much sense to use it internationally. It is simply too hard to understand (meaning "sugar boys"), and too hard to pronounce ("Tsoockr-yoonks"). Also, a direct translation is often difficult. Are you sure Italians would be happy with "Ragazzi di Zucchero"?

If you choose an English name for a start-up, you will face the problem that the majority of for example the German, French and Spanish speaking population will have trouble with the name. Either they do not understand it at all or - even worse! - misunderstand it.

For example, the online service "tablespots" does not necessarily make people think of table reservations. Instead, people might misunderstand it as "TV spots for tables" or "table lights". With fantasy names, this risk is pretty much eliminated.
Another pro for fantasy names is that they can conveniently disguise the company's country of origin. The name "Trivago" (probably derived from trips, vacation and go) does not reveal where the company is located. The travel portal "ab-in-den-urlaub.de" on the other hand makes it pretty clear that it is a German company. Mind you, one type of name is not per se better than the other, of course: it all depends on the aim of your project.

Domain not available? - Better keep looking for a different name
While it is convenient and tempting to choose a fantasy name for a start-up, you want to look out for possible pitfalls. If you decide to go with a made-up name, make sure that it really is unique so no problems with domain availability arise.

If most top level domains for your name are already taken, it is better to look for another one. If only a few top level domains are not available anymore, you can try to buy them before you start your business. But be careful here because if the domain holder finds out that a (larger) business venture is planned, the domain will become expensive.
The innovative ride-sharing startup flinc.org for example, has a crisp and appropriate name. It does not use any other top level domains apart from .org, however, such as .com, .net or .eu. This shows that it is often not easy to secure all top level domains for a short English or English-sounding name, even if it is a fantasy name.

Another thing to check for when choosing a fantasy name is typos. Before you decide on a name, make sure you check for misspelled domains or similar sounding words. If you wanted to use, say ""Wimdu", for example, you should also take a look at domains like "wimdoo" to "vindu" and make sure they are not occupied by someone else.
Embarrassing moments in other languages
On the subject of languages: when looking for a fantasy name, you should also make sure that the name does not mean anything unintentional in other major languages - a pitfall into which even large companies repeatedly stumble.

A very recent mishap was the name of Mitsubishi's emission-free electric car "iMiev" which literally "stinks" in German ("miefen" = "to reek"). To avoid such calamities, just follow a few simple precautionary measures: consult international friends and colleagues, enter your name in various dictionaries, and use Google's keyword completion option to check if the word already exists or if similar words are proposed. If you want to play it safe, you can also let a professional translation agency check your new name.
Are fantasy names Google-friendly?

With regards to search engine optimization, keyword-heavy names used to have an advantage over fantasy names. Google is aware of this issue and recently changed its algorithms to make fantasy names more competitive.

Nonetheless, having a relevant keyword in your domain name still is an important aspect of getting a good ranking with Google. But do keep in mind that you are not creating your name for search engines, but rather for human beings.

You know how difficult it can be to distinguish between similar names which contain the same keyword. Or do "FindYourHotel" and "CompareHotels" strike you as particularly unique and exciting names for hospitality portals?
Don't forget trademark laws
Special rules apply regarding the possibility to register a name as a trademark. Returning to the example above, purely descriptive names like "FindYourHotel" or "CompareHotels" cannot be protected as trademarks.

Fantasy names are in a much better position here, but a thorough and detailed research is still necessary to make sure there are no similar names already registered.

The question of what constitutes a "similar" name is not as trivial as it sounds and is often underestimated. Consider consulting a lawyer if you want to play it safe.
The perfect name does not exist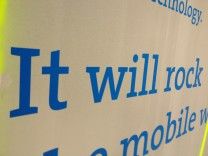 So many things to consider! And no matter how original, witty, catchy and well-researched your name is: there will always be someone who doesn't like it. But that''s no reason to be disheartened.
Even if your name is not perfect, a unique name which is easy to write, pronounce and remember will provide tangible benefits for your business. Just make sure you do not violate any trademark rights and that your name cannot be confused with someone else, and you should be fine. And no matter whether it's a fantasy name or descriptive name: use your imagination. And if your business is something unique then just name it something unique!
Register now to find a new fantasy name or other name!