For the two-year anniversary of NameRobot's FUN tools we revised the name generator portal technically, and added 15 new fun name generators.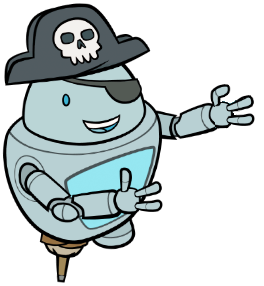 Name Robot is a portal for the creation of business names. But when developing new name generators, every now and then we also come up with funny and wacky ideas that are not really suitable for professional naming.

In order to make it possible to create absurd names anyway, we launched NameRobot FUN: A place for all those name generators that deliver not-so-serious results and are simply a lot of fun without any application for business.

NameRobot FUN has now been online for 2 years, so it was about time to give our fun name generators a major overhaul. We made technical enhancements to the website and gave each name generator its own subpage. This makes sharing specific tools like the pirate name generator or the superhero name generator easier for users.

We added a whopping 15 new name generators to NameRobot FUN: From mystical dragons and god names, to creepy monsters and zombie names, to colorful cupcakes and anime names.

Looking for a way to distract yourself on a boring work day? Then head over to NameRobot FUN to find your alter ego names!