A nice surprise for any name finders out there as the end of the year draws closer: From 25 December until 31 December, you can use the coupon code NRbyebye2013 for a 25% discount on all NameRobot products.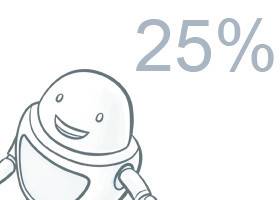 A new year means new resolutions. After the festive season, it's the perfect time of the year to start new projects. You should be well prepared for what is to come - for example with a premium account for NameRobot's naming tools.
Goodbye 2013 - Hello 2014!
Using our coupon NRbyebye2013 you can enjoy 25% discount on all NameRobot products and bid the old year farewell. Redeem your voucher now for any NameRobot product you like.
The entire NameRobot team wishes a Happy New Year and a prosperous 2014 to all name searchers, name finders and naming fand!