Control Center - Check name ideas
If you've already found good ideas for names and added them to your My Names list, then you're only a few steps away from finally deciding on a unique name for your business.
Check now if the corresponding domains are still available and if your name already exists as a registered trademark with the Domain Check and the Trademark Check respectively.
Try out the Control Center right now! Simply register now and start finding your perfect name!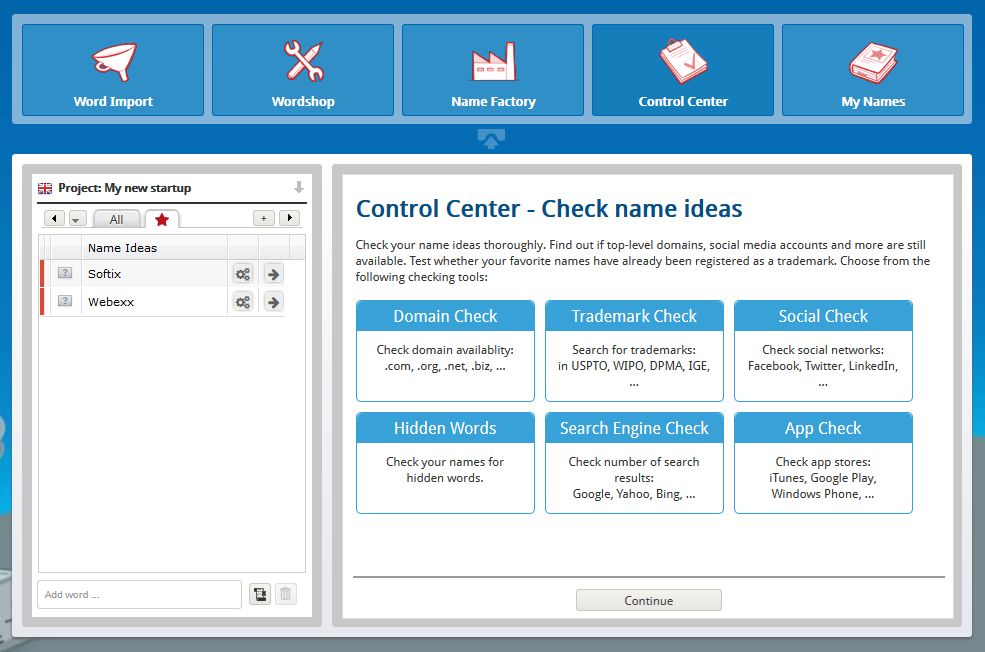 In the Control Center you will find the following tools:
No business without a website: See if sought-after top-level domains are still available for your name ideas. Get a quick overview of national and international domain registrations with the Domain Check. If you want to secure a domain name, you can do so with our partner.