Organise your agency with name-finding tools
NameRobot's easy-to-use name finding tools help you organise name-finding in your agency.

Comfortable project management
If you've got a lot of clients then you're bound to have a lot of projects. That's why NameRobot offers you a project management tool to organise several naming projects at once. This means that you keep an overview of which ideas have been developed for which customers.
You can also manage your list of keywords using the Word Depot by just grouping them together by project. To help you find the project or word you're looking for, you can highlight in colour and name your groups as you please.
Making your agency run smoother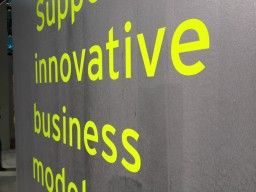 NameRobot offers sophisticated language and support tools for the name-finding process to agencies and creatives alike. These tools will make research easier and generate flashes of inspiration in the blink of an eye.
The tools won't replace a good agency, though, because they are only as good as the person using them. Think of them as support mechanisms that, every now and then, will astound even naming veterans with the originality and brilliance of the suggestions they produce; and once you've started using them, there'll be no going back...
Keep reading…
Part 1 - Using NameRobot's name finding tools in agencies

Part 3 - Select name generators for agencies and creatives ⇒