NameRobot's team deals with two very different areas on a daily basis: naming... and programming.
Naming and Programming Languages


When one continuously works with two topics which are so different, at one point the question arises whether there might be a connection between them. So we asked ourselves: what unusual characteristics come about when giving names to programming languages?

In our four-part special on giving names to programming languages, we take a look at the partly strange names that computer scientists and mathematicians have given their formal languages.

Creativity in Naming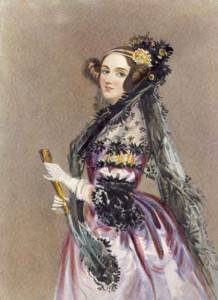 Usually programmers and computer scientists are not considered to be too creative. Hence, one could think that programming languages don't have any interesting names. However, regarding the naming of formal languages the cliché does not match reality: The names of programming languages are in fact not at all as boring as one might have suspected.

Names for programming languages far exceed unimaginative letter combinations and are full of references to pop-culture, homages to famous role models and insider jokes. A fascinating variety of names awaits the connoisseur!

However, even in the jungle of names for programming languages, query languages and script languages one can find some categories into which most names can be classified. Some languages do not follow any specific naming convention - here developers have absolute freedom of choice regarding the name of their baby.
Naming of Programming Languages
In the next few weeks the following four specials on the naming of programming languages await you:
Here we go with naming methods for acronyms and its relatives!
Picture credits:
Ada Lovalace: License: Public Domain, Photographer: www.fathom.com, Source: Wikipedia